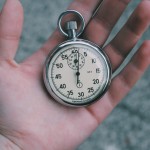 Rapid Prototyping Service
In a dynamic and evolving marketplace, new product development is a key component
of a successful business strategy. Technical complexity, reduced timescales and legislative
influences are making development significantly more onerous. We recognise these pressures
and have designed our Rapid Prototyping Service to actively support your development
programs providing a valuable resource in the physical realisation of your new products.
Our Philosophy
Almost all design decisions from specification through to component selection to PCB design influence the ease with which the design can be realised.  Design is an evolution of ideas and things change,
sometimes by degrees, sometimes radically. The objective of finding an optimum design solution also involves an assessment of ease with which it can be manufactured. The terms Design for Manufacture and Concurrent Engineering are frequently used in this context. In reality this means the involvement and commitment of your chosen CEM to your project as early in the design cycle as practicable.
Our aim is to provide support throughout the complete development process to ensure that prototypes can be built quickly with minimum hassle. Information derived from the builds is fed back into the development process, smoothing the transition into volume manufacture.