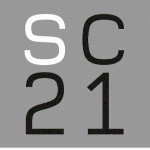 Demonstrating excellence in manufacturing with SC21
Norcott has embarked upon an ambitious quality project by joining the SC21 (21st Century Supply Chain) programme. This initiative comprises the leading businesses within the aerospace and defence sector, and aims to raise standards throughout the entire supply chain.
An SC21 award is granted in recognition of achieving the requisite standards and is graded Bronze, Silver or Gold. Because we already apply many of the required principles, we anticipate achieving Silver status at the outset, while having the longer-term goal of becoming a Gold standard holder. (Only a small handful of companies have achieved Gold to date).
SC21 is unique in that not only does it identify the areas for improvement inside a business, it also enforces collaboration between project members. The aim is to create a set of agreed business KPI metrics which can be used to measure and monitor company performance, providing complete transparency.
At Norcott, we operate our quality control system to a stringent 6 Sigma methodology. As part of the SC21 project will also be looking at the following areas:
Customer and supplier on-time delivery performance
Application of other Lean manufacturing methodologies; 7 wastes, 5 S, OEE etc
EFQM Business Excellence Model.
To make improvements sustainable, we intend to systemise many of the measurements within our extremely powerful IT systems using the latest mobile technology. More details coming soon.