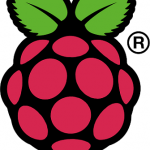 Happy Birthday Raspberry Pi
Last month the Raspberry Pi Foundation celebrated the 3rd birthday of the launch of this credit card sized computer. Hundreds of people turned out to an expanded Cambridge Raspberry Jam dubbed the "Birthday Weekend".
Participants included our Director of Engineering Pete Lomas who is also its co-creator. Pete said, "Back in October 2011 when I was designing the PCB I really had no idea of the potential reach of the Raspberry Pi. Initially we made just a small pilot run at Norcott just before Christmas. Even with interest growing we had plans to make just 20,000 units. Today with two minor and one major re-vamp we have sold over 5 Million units, it's just amazing "
The idea of the Raspberry Pi was to encourage young people into the fields of computer science and electronics. This affordable yet powerful device has also been widely adopted by the maker community and enthusiasts all over the world have been using Raspberry Pi to bring their ideas to life.
The weekend-long birthday party was held at the University of Cambridge Computer Laboratory and attended by 1,300 people. The party was a wonderful opportunity for Raspberry Pi fans to showcase their incredible projects. Teams of 10-year-olds created fantastic games in Scratch whilst the adult contingent demonstrating a myriad of technological innovations. In parallel there was a full program of lectures and workshops to share ideas and develop new skills.
"We have been amazed by many of the creations that our community have produced and have responded to their needs by constantly upgrading the hardware features to empower even bigger and better projects whilst keeping the cost point static, or in the case of the model A+ reducing it by 20%. We have launched a company to take the designs forward into 2015 and beyond. This then funds the work of the foundation in all aspects of its educational mission.
Whilst largely back at his day job as Director of Engineering here at Norcott, Pete is as passionate about education and Raspberry Pi as ever, and remains heavily involved through his work as a trustee of the Foundation.
"It is extremely important to engage with children and share with them the excitement (and fun) of designing and building their inventions, after all they will be the scientists and creators of tomorrow"
Find out more on the Raspberry Pi Foundation website here.