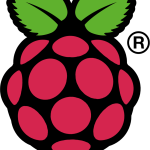 MacRobert Award 2017 Finalists Announced
Three global game-changers are in the running for this year's coveted MacRobert Award, the UK's top innovation prize, which has a record of spotting the 'next big thing' in engineering. Awarded each year by the Royal Academy of Engineering, it is presented to the engineers behind the UK's most exciting and impactful innovations.
The global impact of this year's finalists demonstrates that the UK innovation scene is stronger than ever. They are:
Darktrace for their cyber 'immune system' that uses machine learning to self-learn what is 'normal' for an organisation's computer network and uses that understanding to detect and fight back against emerging threats that human operators may miss, while keeping the rest of a system running.
Raspberry Pi for its inexpensive credit card-sized microcomputers, which are redefining how people engage with computing, inspiring students to learn coding and computer science and providing innovative control solutions for industry.
Vision RT for the world's most accurate real-time 3D body surface imaging system that enables doctors giving radiotherapy to target cancerous tumours with pinpoint accuracy, speeding treatment times while reducing discomfort for patients during radiotherapy and minimising collateral damage that can cause serious side effects.
The three finalists are competing for a gold medal and a £50,000 cash prize. The 2017 winner will be revealed at the Academy Awards Dinner in London on 29 June 2017 in front of an audience of top engineers, business leaders, politicians and journalists.
Many previous MacRobert Award-winning engineering innovations are now ubiquitous in modern technology, transport and healthcare. The very first award went jointly to Rolls-Royce for the Pegasus engine used in the iconic Harrier jets, and to Freeman, Fox and Partners for the Severn Bridge. In 1972 the judges recognised the extraordinary potential of the first CT scanner developed at EMI – seven years before its inventor Sir Godfrey Hounsfield received the Nobel Prize.
MacRobert Award winners are chosen by a panel of Fellows of the Academy, using a comprehensive selection process.
Dr Dame Sue Ion DBE FREng FRS, Chair of the Royal Academy of Engineering MacRobert Award judging panel, said: "This year's MacRobert Award finalists are making a real impact in cyber security, STEM education and cancer treatment. Each of them demonstrates engineering innovation of the highest calibre, but what I'm most proud of is that while they benefit people all over the world, their roots have remained firmly in the UK, bringing significant wealth into our economy. Those with hardware have chosen to manufacture everything here, not for noble reasons but because it makes good business sense, cementing the UK's global reputation as a leading innovation nation."
The Raspberry Pi Foundation, through its low-cost, easy to use, credit card-sized microcomputers, is redefining how people learn about and engage with computing. The inexpensive micro PC can be used as the control centre of just about anything, from creating video games to robots, multi-room sound systems, pet feeders, or even scientific experiments. It has inspired a new generation of makers and brought computer programming into classrooms in a fun and engaging way. After initially setting out to help increase the number of computer science applicants to University of Cambridge, the Raspberry Pi team has sold over 14 million devices through exceptional engineering and public outreach. Not only have they put the power of coding into the hands of people all over the world, they have also created a whole new class of computing device that has revolutionised the way engineers design control systems in industry.
The nominated team members are: Eben Upton, CEO; James Adams, COO; Pete Lomas, MD, Norcott Technologies; Dom Cobley, Engineer; Gordon Hollingworth, Director of Engineering; Liz Upton, Director of Communications.
MacRobert Award Judge Dr Frances Saunders CB FREng said: "The Raspberry Pi team has achieved something that mainstream multinational computer companies and leading processing chip designers not only failed to do, but failed even to spot a need for. With a team of engineers numbering in the tens, not hundreds or thousands, Raspberry Pi has redefined home computing for many thousands of people across the world, even taking 1% of the global PC market. Their refusal to compromise on quality, price point or functionality has resulted in a highly innovative design that has taken the education and maker market by storm, and they have created a world-beating business in the process."