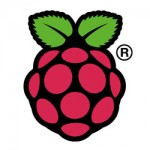 Norcott bakes first Raspberry Pi
Pete Lomas, Norcott's Director of Engineering, offered to get the design off the drawing board and into manufacture.
The concept was simple, give children a computer that they could truly get involved and tinker with both in software and hardware and this would hopefully fire their imagination to create, invent and importantly consider a career in computing. Having accessible systems like the BBC Micro had focused me into a career in computers and electronics, so the logic was hard to resist.
With today's commercial offerings having superb graphics, internet connectivity and slick user interfaces it was clear that a simple reinvention of the BBC Micro would not be relevant today. Many elements of the design would have to compete in order to impress to a level where the children would take an interest.
Over the next four years various designs were evaluated, but the desired feature set and price point proved elusive. At last a breakthrough came with a demonstration board from Broadcom utilising the BCM2835. With just one partner chip and memory, almost the full feature set we had constructed could be delivered. At this point the Raspberry Pi Foundation, a registered UK charity was created to formally take the project forward.
From a hardware standpoint the brief was challenging; a full functional, credit card size, minimum BOM cost computer.
The heart of the Pi is a BCM2835 Multimedia Applications Processor. Housed in a 18x18x0.65mm pitch BGA package it utilises Package on Package (PoP) technology to support a 0.5mm pitch 256M Byte SDRAM sited on top.
'This combination is fantastic for reducing the footprint on the PCB but brings it's own challenges for assembly.'
Working closely with our component supply partners Norcott was able to drive down the BOM cost and select the optimum supporting parts to complete the design.
For the PCB a minimum layer count was desired, but the BCM has five power supplies and for operational reliability a full area ground plane. Working with one of our partner PCB companies we were able to define a PCB technology that would allow us to route out the BGA and provide adequate layers for the complex power distribution. With a feature size of 100um track and gap and 250um vias we were able to deploy blind via technology for minimal additional PCB cost. This allowed the whole design to be achieved in a 6 layer conventional multilayer with no compromises on the power distribution and avoiding the next cost and complexity step to buried vias.
The euphoria of getting a complex build done in record time soon dissipated when checks revealed that none of the boards worked.
The first prototypes were built for the Foundation by the Norcott team just before Christmas. The euphoria of getting a complex build done in record time soon dissipated when checks revealed that none of the boards worked. A 'sharp-eyed' Broadcom engineer noticed that a 1.8V pin on the processor was specified as an output, not an input. A quick flash of scalpel, application of a soldering iron and a microscopic wire link and they all burst into life with no additional changes being required. The prototypes were fully commissioned by the Foundation over the Christmas holidays and the revised design package was delivered for volume manufacture to commence.
The prototypes were delivered to the Foundation's software development team and a special few were auctioned on Ebay to raise more funds to continue the project.
The Foundation was very quickly aware that interest in the Raspberry Pi had outstripped our ability to supply. A deal was struck with Premier Farnell and RS to take over the manufacture and worldwide distribution. With current orders and expressions of interest exceeding 250,000 units, there's ample more Pi to bake….