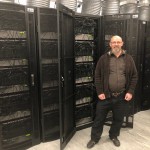 Norcott invited to attend launch of 'Human Brain' Supercomputer…
A number of Norcott staff was invited to the launch as a thank you
for our involvement in the building of all the PCB Assemblies used in
the new supercomputer.
The world's largest neuromorphic supercomputer designed and built
to work in the same way a human brain does has been fitted with its
landmark one-millionth processor core and is being switched on for
the first time.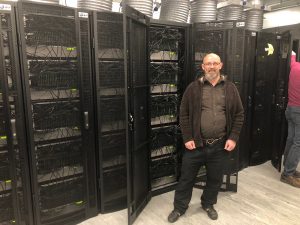 The newly formed million-processor-core 'Spiking Neural Network Architecture' or 'SpiNNaker' machine is capable of completing more than 200 million actions per second, with each of its chips having 100 million transistors.
To reach this point it has taken £15million in funding, 20 years in conception and over 10 years in construction, with the initial build starting way back in 2006. The project was initially funded by the EPSRC and is now supported by the European Human Brain Project. It was switched on for the first time on Friday, 2 November. The SpiNNaker machine, which was designed and built in The University of Manchester's School of Computer Science, can model more biological neurons in real time than any other machine on the planet.
For more information follow this article:
https://www.eenewseurope.com/news/spinnaker-neuromorphic-supercomputer-reaches-onemillion-cores-0